The Top-Four Benefits of Flexible Work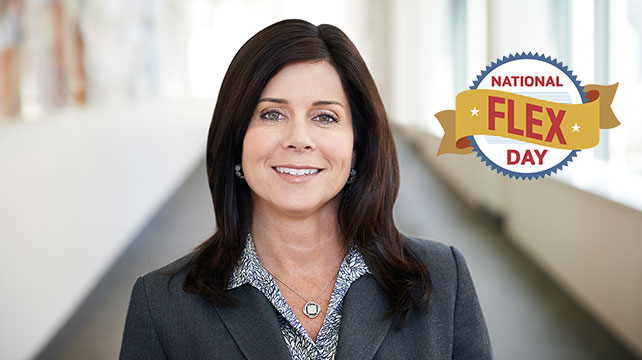 In recognition of National Flex Day on Oct. 18, Chief Talent & Enterprise Services Officer Melanie Foley wrote an article for Working Mother magazine describing the benefits of workplace flexibility and what it takes to make it successful. Read her full article in Working Mother magazine here and read on for what she highlights as the top benefits of flexible work arrangements for employees and the companies they work for.
Workplace flexibility promotes a more inclusive workplace.

Workplace flexibility programs that offer a variety of options and levels of work-life balance are able to accommodate a wider range of employee situations, which leads to a more inclusive work environment.

Flexible work options help recruiters expand their talent pool and keep companies competitive in the market.

If flexible work arrangement options are included in job postings, they can both inform prospective job candidates that the company offers workplace flexibility and set expectations for the position.

Workplace flexibility improves employee morale.

Liberty Mutual Insurance's workplace flexibility program is relatively new but it is already having an impact as participating employees have reported increased satisfaction with work-life balance.

Flexible work arrangements and employee participation in them will help prepare companies for future changes in how companies get work done.

Embracing a comprehensive flexible work model will help companies remain relevant in today's job market while meeting the evolving needs of customers and employees.